Vick's Release -- 'A Beautiful Thing?!'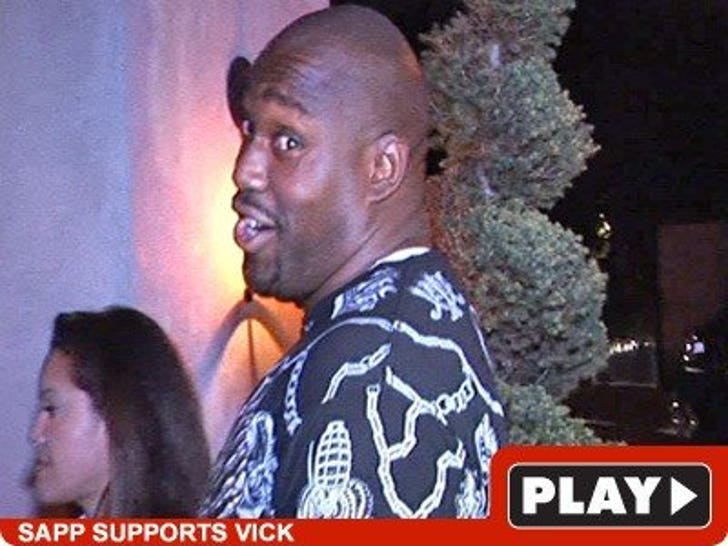 A whole lotta pooches probably aren't too happy Michael Vick was released from prison this morning -- but we found at least one guy who is: Retired football player Warren Sapp.
Last night outside Villa, Sapp said Vick has paid "more than enough" for bankrolling a dogfighting ring, and calls his release "A beautiful thing."
Vick will serve his final two months of his federal sentence on house arrest in his Hampton, Va. home.