Shockey Goes Down -- The Photos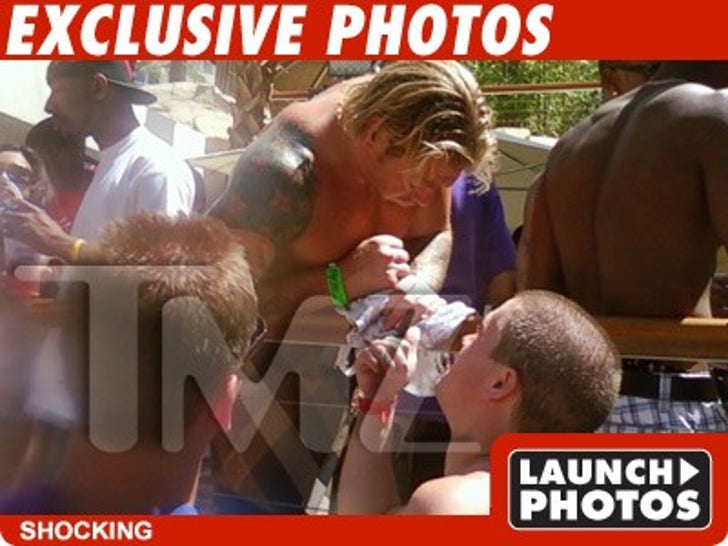 We've just obtained photos of New Orleans Saints tight end Jeremy Shockey right before he was placed on a stretcher at Rehab -- the pool at the Hard Rock Hotel and Casino in Las Vegas -- and taken to the hospital.
TMZ spoke to the Saints, who said Shockey was just "dehydrated" and will be "fine."
UPDATE: We just got video of the incident, which shows Shockey being placed on a stretcher by paramedics as the pool party rages on in the background.