Brad to Mel -- 'Thanks, Sugar T*ts!'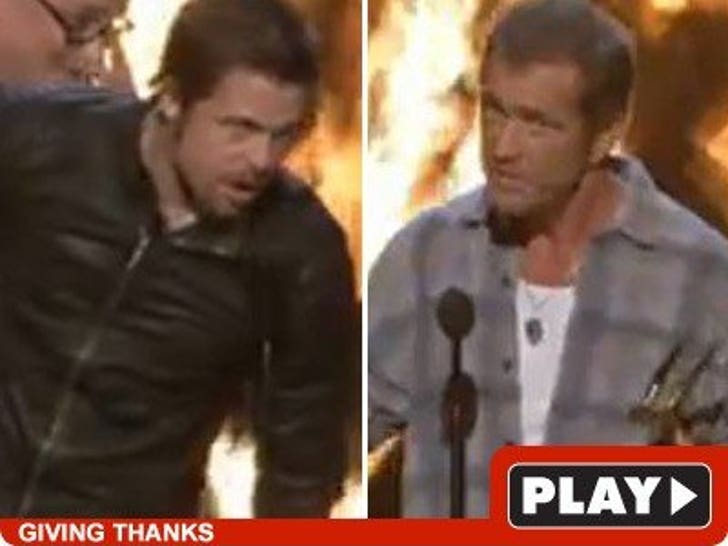 At Saturday night's "Guy's Choice 2009," Brad Pitt went there -- and called Mel Gibson the same lovely name he called a female police officer during his infamous DUI arrest, "Sugar T*ts."
Not so funny when it's you, is it Mel?
The full show airs June 21 on Spike TV.