Inside Speidi's Torture Chamber!!!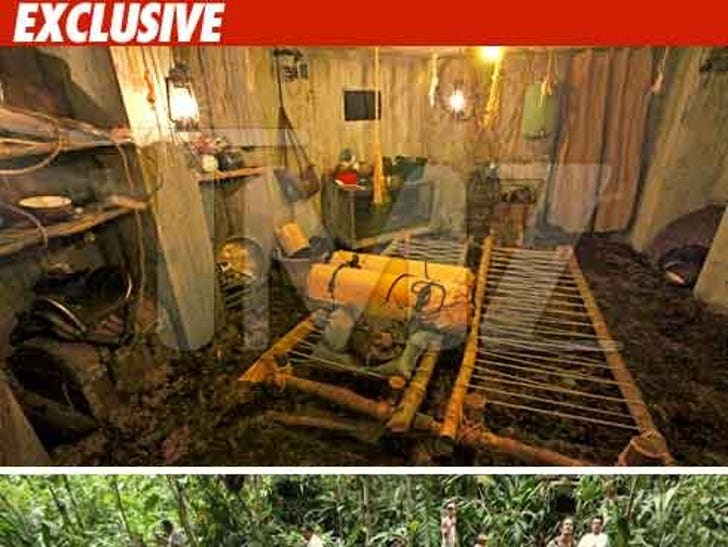 A five-star hotel, it ain't -- but does it really look like Heidi and Spencer Pratt were being tortured in the Costa Rican jungle when they were held in solitary?
We got our mitts on these photos of the "chamber" Speidi was forced to sleep in (top), the camp grounds the rest of the cast slept in (bottom) and the detestable duo (just kidding, but it's great alliteration) kissing before they went into the chamber (inset) for a night of "torture."