VH1 Chick -- Arresting Photos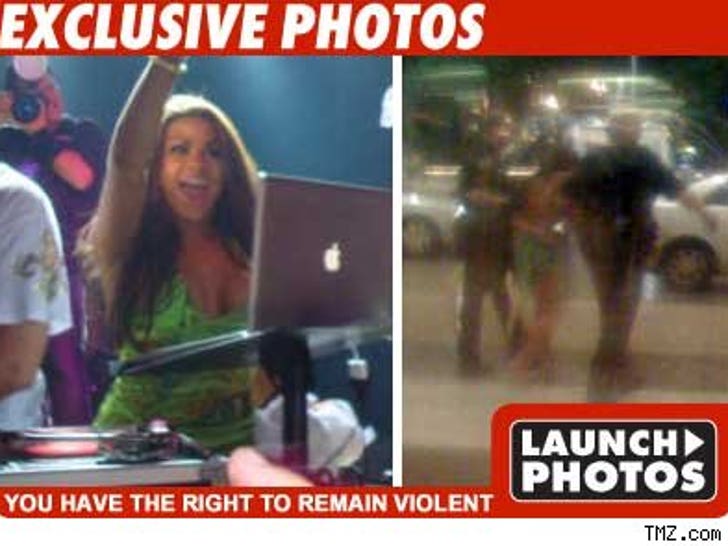 On the left -- VH1 "Tough Love" contestant Taylor Royce enjoying her evening in Biloxi, Miss. On the right -- cops hauling her off to jail a few hours later. Wha' happened?
Royce was busted on June 6 for disturbing the peace and resisting arrest. As you can see in the photos, she began the night working a gig at the Beau Rivage Resort and Casino as a DJ -- but we're told she sucked so bad, she was asked to leave. Cops say she then began yelling and screaming at everyone in sight and had to be pepper sprayed before being escorted out in cuffs.
Things were so bad, we were told by security that if Royce ever comes back, she'll be arrested for trespassing on sight.