Al Roker to Spencer Pratt -- Bring It!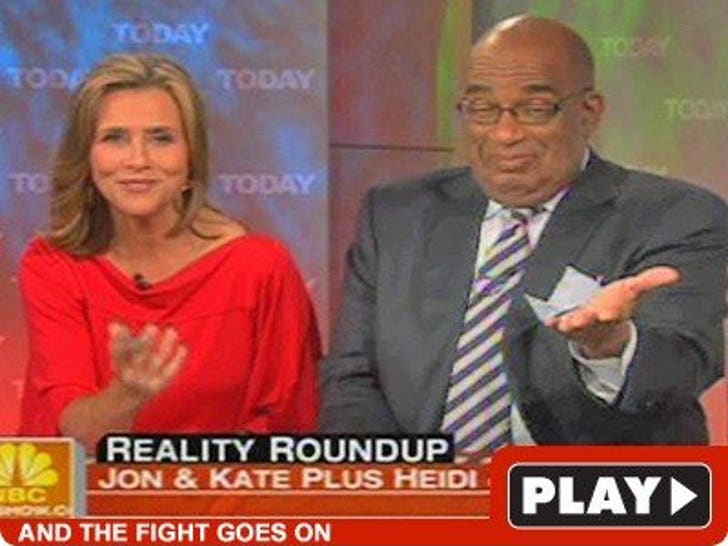 Jesus may be holding Spencer Pratt back from engaging in fisticuffs with Al Roker, but the wascally weatherman says he could have taken him -- and woulda "dumped him like a bag of dirt!"
Roker also defended himself against Heidi's accusations he belongs in the He-Man Woman Haters Club, saying he's interviewed hundreds of women before and never had a single complaint.