Very Away Game? Steelers Penetrate Iran Protests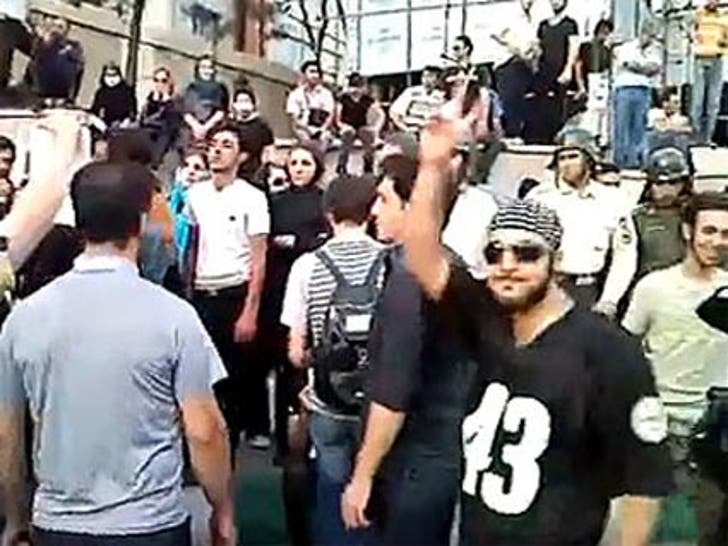 Protests raged on today in Iran as the country's supreme leader, Ayatollah Ali Khamenei, declared a "definitive victory" for President Mahmo... hey is that guy wearing a Steelers jersey? Yes. Yes he is! He is definitely wearing a Steelers jersey! Goooo Steeeeee-lahs!
In what has to be an attempt to instill fear in the hearts of his oppressors, this valiant man figuratively let his hair down and donned the jersey of one the most feared NFL defensive players on the planet -- Troy Polamalu.