Jon Gosselin -- I'll Ride This Thing Out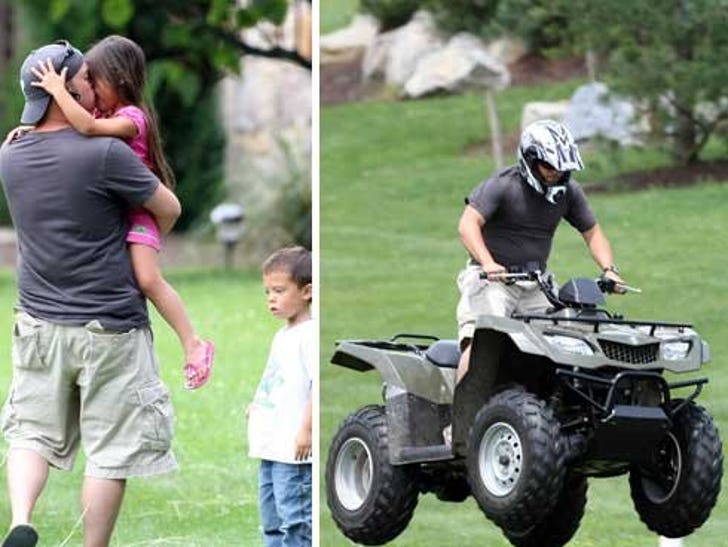 On the same day his wife filed for divorce, Jon Gosselin was so emotional about the major shift in his life -- he could barely concentrate on hitting a jump on his ATV.
To his credit, the "Jon & Kate Plus 8" star did spend some quality time with some of his kids at their PA home, but his wife was nowhere to be seen.
After a breakup, some people buy new clothes or completely change their hairstyle. Hopefully Kate is one of those people.