Rampage Jackson Accused of Killing a Fetus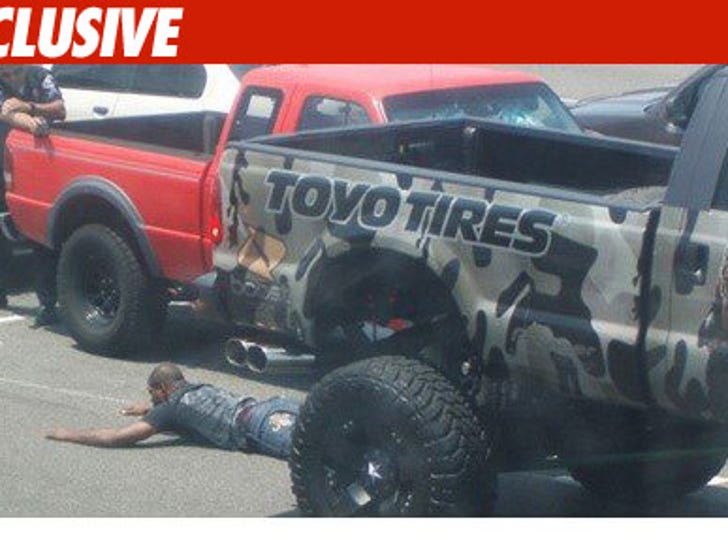 The pregnant woman caught in the wake of "Rampage" Jackson's crazy monster truck chase last year claims the UFC star caused "the stillbirth of her baby" when he rammed into her car.
Holli Griggs filed a lawsuit against Rampage in Orange County, California -- claiming he repeatedly rammed into her car "so he could escape and flee the scene (hit and run)." Griggs says "the impact of her abdomen with the steering wheel caused her amniotic fluid membranes (bag of waters) to rupture, ultimately resulting in the stillbirth of her baby."
FYI -- Rampage was never charged in relation to the death after an investigation revealed that the miscarriage was unrelated to the accident.
Griggs filed the suit anyway, claiming Rampage owes her more than $25k for property damage, personal injury and emotional distress.