'Twilight' & Twisted Metal -- Star Witnesses Crash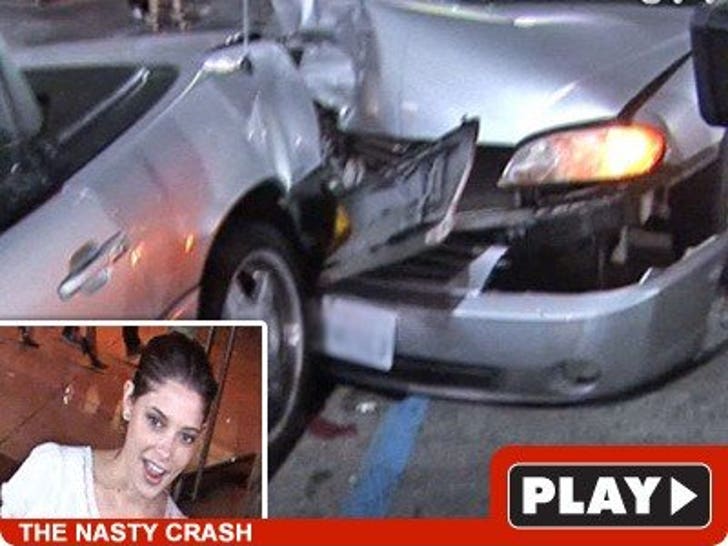 For some of you, the fact that "Twilight" vamp, Ashley Greene, is in this video is enough to watch -- for the rest, it'll be the sick car crash that occurs across the street when she exited Katsuya that really sucks you in.
The woman who caused the crash was arrested moments after the accident. It appears from the video there were no major injuries. We're working on details.