Michael Jackson's Body -- Hold the Plastic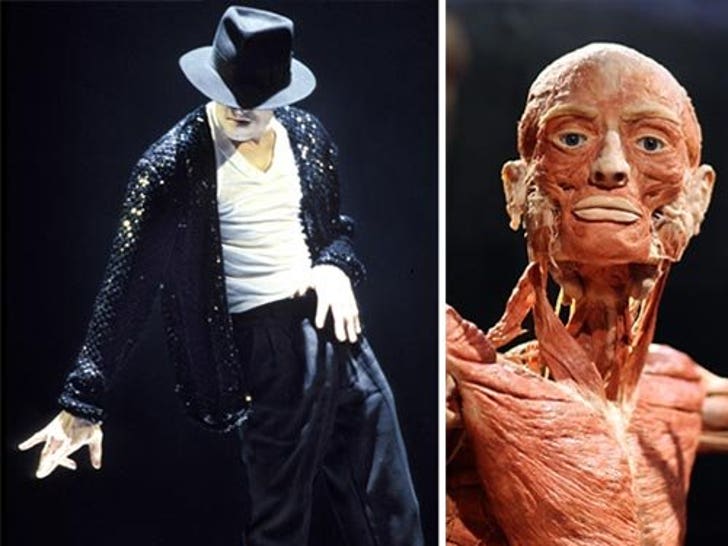 While it may seem like the kind of thing Michael Jackson would do, reports that the late singer made plans to have himself "plastinated" and put on display are exaggerated.
The director of publicity for Dr. Gunther von Hagens tells TMZ someone claiming to be from Jackson's management team did contact BODY WORLDS several months ago about Jackson's interest in being preserved in plastic.
But, she says, "We can further confirm that Mr. Jackson is not now a registered body donor in the Institute for Plastination's Body Donation Program."