Tom Brady: Catch This If You Can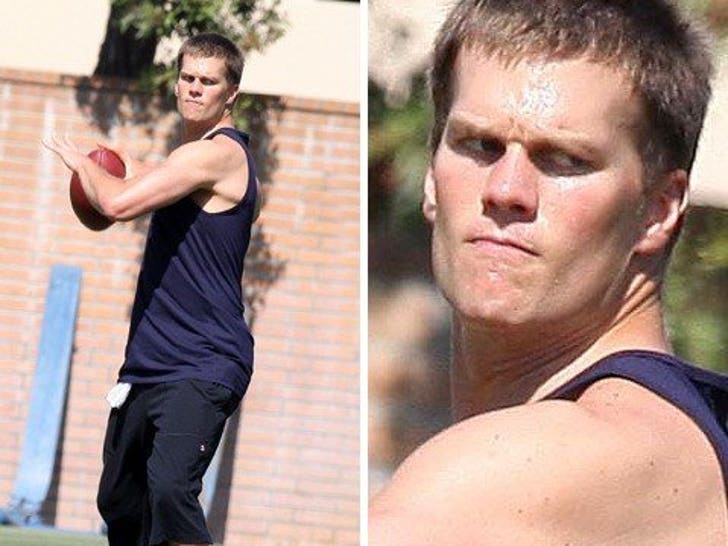 After getting his knee reconstructed, New England Patriots QB Tom Brady is a lean, mean throwing machine.
With the look of death on his face, Gisele's husband practiced his game in L.A. yesterday.
In a few months, Tom may or may not have another kid to beam throw the ball around with.