Jon in States -- Minus New GF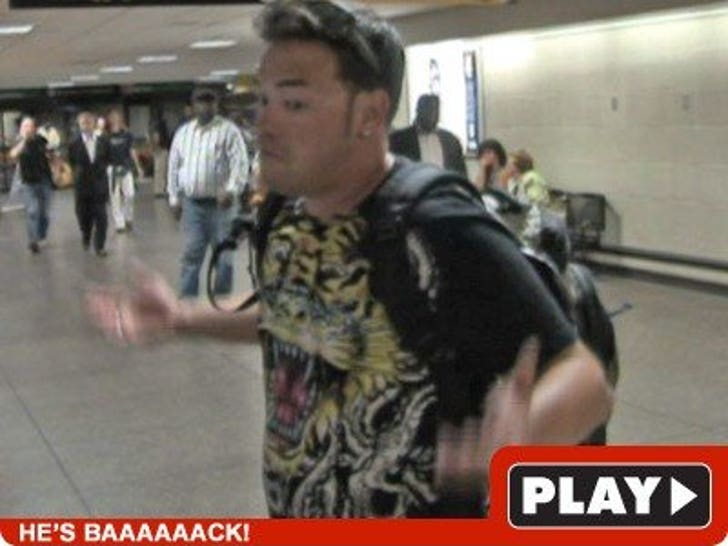 Jon Gosselin returned from France with two giant Gucci bags, $702 in cash and at least one douchey Ed Hardy t-shirt. What he didn't come back with: His new GF, 22-year-old Hailey Glassman.
Dude talked about almost everything -- where his new +1 went, his meetings with Christian Audigier, the future of his show -- but wouldn't touch the subject when we asked what Kate thought of Hailey.
He "didn't want to get in trouble" with TLC ... but more likely feared an attack by Kate's wild porcupine reverse mullet.