Gosselin & Madge -- Ripped from the Same Cloth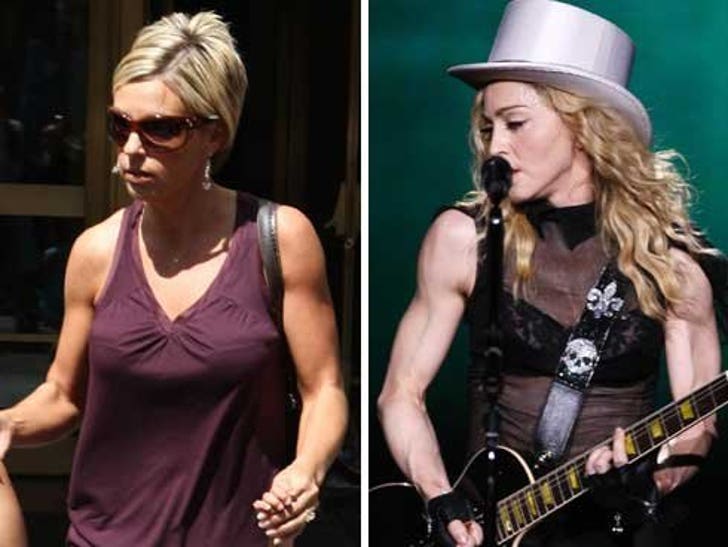 The secret to incredibly shredded arms: Picking up multiple children.
Kate Gosselin and her porcupine weave this weekend in NYC (left) and Madonna performing in London earlier this month (right) -- both exercising their right to bare extremely well-built arms.
They have 12 children between the two of them.