Stephon Marbury's World Wide Wahhhh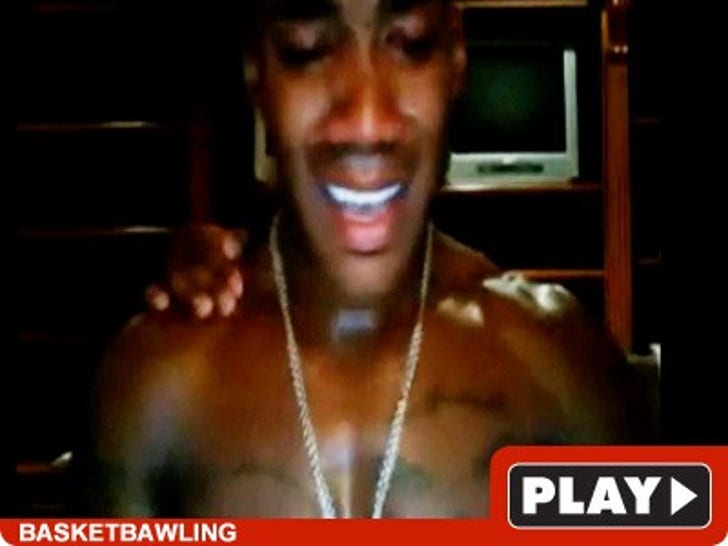 A whole lot of weirdness occurred on the Internet yesterday thanks to NBA player Stephon Marbury -- which culminated when the shirtless basketball star broke down harder and longer than Ne-Yo with a cold.
Marbury broadcasted the marathon of madness on Ustream -- where he spent the day screaming nonsense into the camera ... then spent the night crying ... and is currently streaming himself asleep in his bed.
We spoke to a rep for the NBA Players Association, who said he saw "a few hours of it" and it "was interesting" -- adding players are "capable of making their own decisions."
UPDATE 8:45 AM PT: Marbury is now awake and talking crazy again.

UPDATE 9:55 AM PT: Marbury just turned it up a notch -- apparently he just ate some Vaseline.