TMZ's Shades On A Mutt's Butt -- WINNER!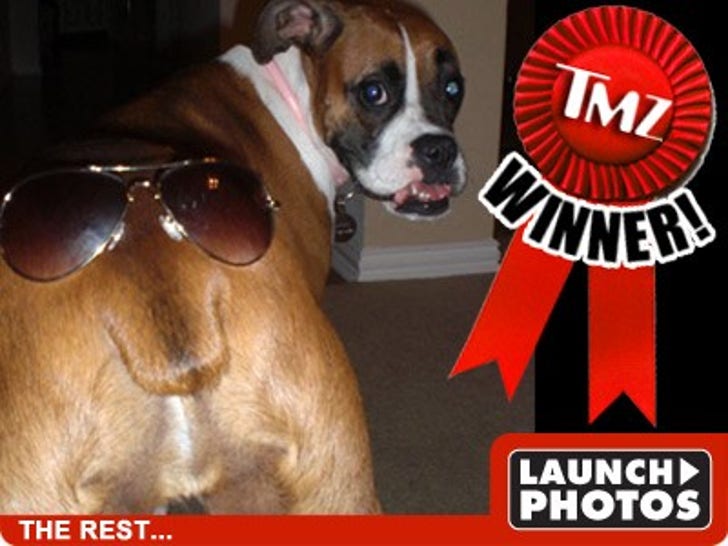 It's a happy day for the "sad dog" -- she and her owner just scored a $250 victory in our Shades On A Mutt's Butt Contest. When the dog -- named "Maggie" -- was asked for a comment, she simply stated -- "It's all the rage!"
** This weeks contest is Poolside Paradise and the prize is gonna be MEGA-HUGE AWESOME BIG! **
This week's contest winner will get the super-VIP treatment in VEGAS, BABY!!!
Thanks to the new Paradise Tower at the Hard Rock Hotel and Jetblue Airlines, our winner will score a prize package that will have them partying like rockstar and eating like a king ... plus you'll also get our standard $250 prize -- which you'll probably blow on a hand of blackjack anyway.
So be sure and email in your wet and wild pool pictures by Friday @ 5 pm EST for a shot at Sin City!
Click here for contest rules and regulations.