Alleged G'N'R Stalker Goes Postal, Gets Arrested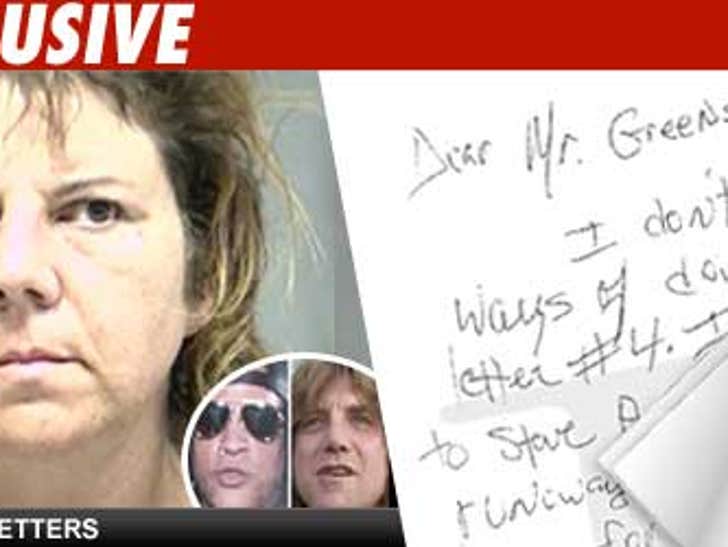 The woman who's allegedly stalking Slash and Steven Adler found a clever way of recycling her restraining order -- cops say she wrote a bunch of crazy stuff on the back of the documents and mailed them to Adler's lawyer!
Lisa Jill-Martin Cahn was arrested on Monday by Oregon police for violating the order, after she allegedly scribbled a bunch of disturbing stuff of seven pages of the documents and mailed them off as separate letters to Attorney Eric Greenspan -- hoping they would land in Adler's lap.
In one of the letters, Cahn says she believes the restraining order is the musicians' way of communicating with her. In another, she refers to herself as Adler's "runaway kitty kat."
The letters can easily be translated as a call for help, because she asks Adler's private investigator -- David Mancini -- to "come and get me ... I'm scared and sick ... I can't do this on my own and I'm really, really, really, really, really, really scared!"
Cahn is currently behind bars at the Washington County jail and could face up to eight charges.