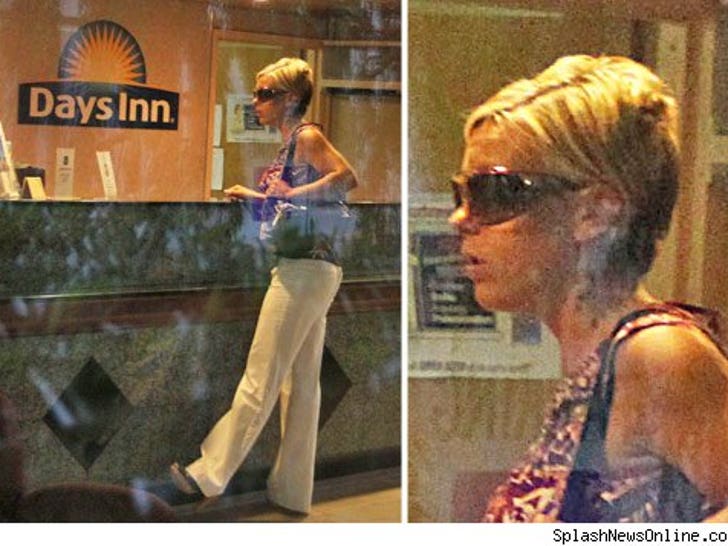 Kate Gosselin was seen checking in to a Days Inn Hotel by herself last night, and here's a shocker: It was all over a huge fight with Jon.
TMZ has confirmed cops were called to the couple's Pennsylvania home after the two went ballistic on each other. Cops showed up just before midnight, but no arrests were made. Cops tell us they were called out because of the argument. It's unclear who called 911.
Cops tell us they made quick work of the situation by calming things down ... they were only there for approximately 10 minutes.
Since it's Jon's turn with the kids, Kate kicked rocks -- and checked into the local hotel.