Gisele -- Is There a Baby In There?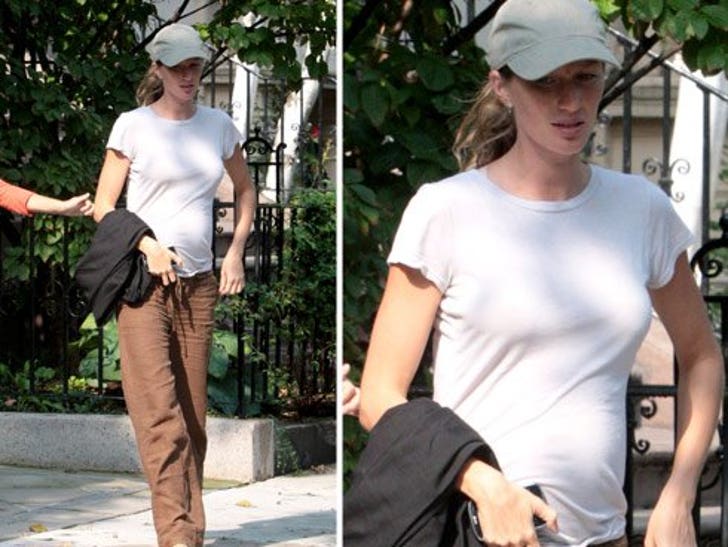 Gisele Bundchen was showing off her curves yesterday in Boston -- all three of 'em.
Though a clothing company has already spilled the beans about G's little secret, Tom Brady's lady has not officially announced she's pregnant ... not that an announcement even matters anymore.