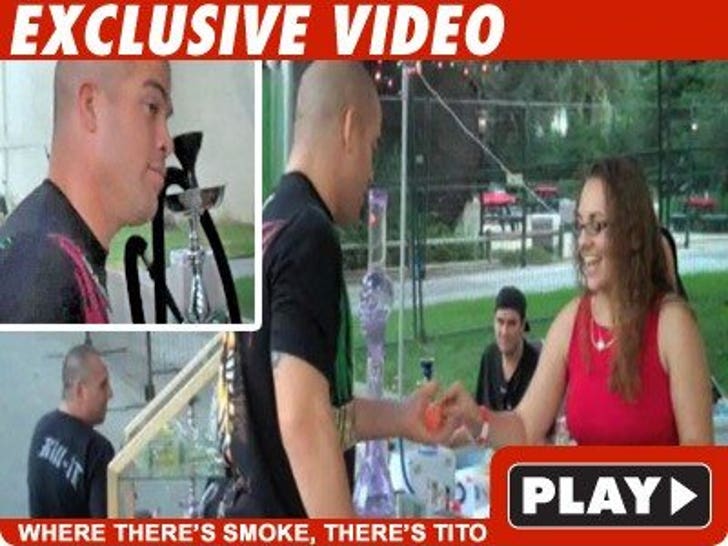 Tito Ortiz is used to flexing his massive pipes in the octagon -- but this weekend at the Pomona Fairplex, he was showing off a pipe of a different kind ... the kind you smoke, er, things out of.
Jenna Jameson's babydaddy was given the glass pipe by a lady at one of the vendor tents -- and all he had to do was sign one of her hookahs.
Just what a new father of twins needs!