Chris Brown Sentenced to Wild Night of Partying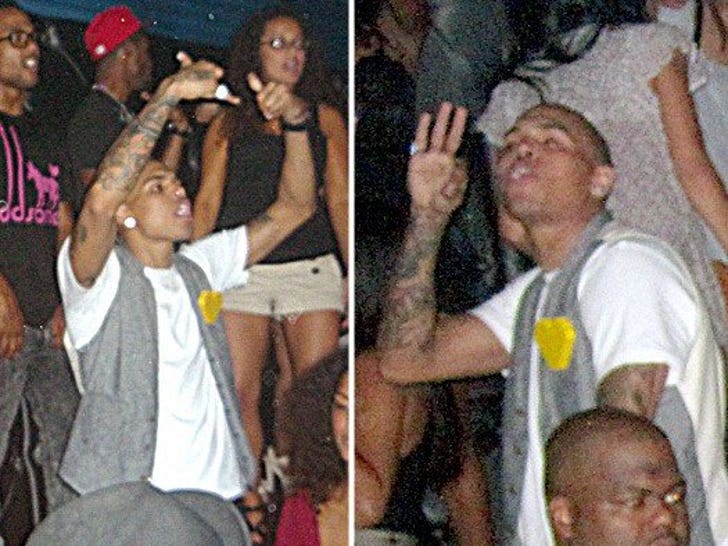 Hours after his sentencing and the release of the disturbingly graphic blow-by-blow of his assault on Rihanna, Chris Brown showed his remorse to the world -- by living it up at a Hollywood nightclub.
Surrounded by women, Brown appeared to be drawing a lot of attention to himself last night inside Guys and Dolls.
In the probation report released by the court, Brown said he was "depressed" after the Rihanna incident -- he sure didn't look depressed last night.