Jon Gosselin -- Minus Kate, Plus His Mother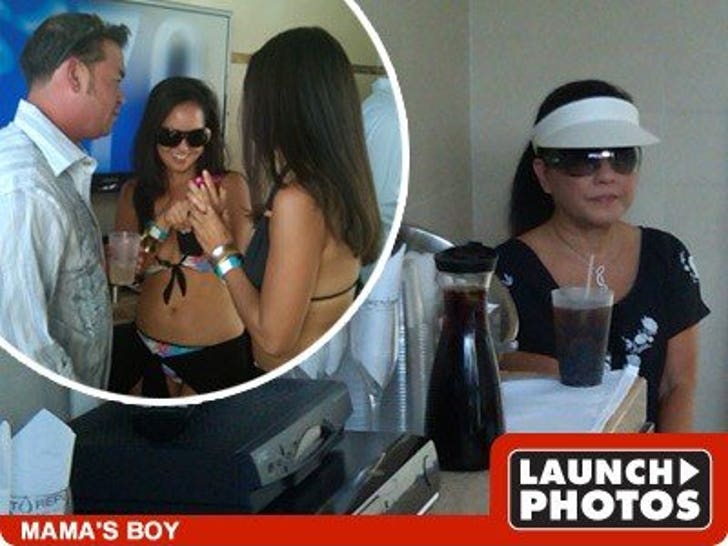 Puppies and babies are chick magnets -- moms are not.
But Jon Gosselin hasn't been single for awhile, so we'll forgive him the faux pas he pulled yesterday at Wet Republic at MGM Grand Hotel. But there was still a bevy of beauties coming in and out of John's cabana.
Although that was probably more the cameras than it was Jon's game.