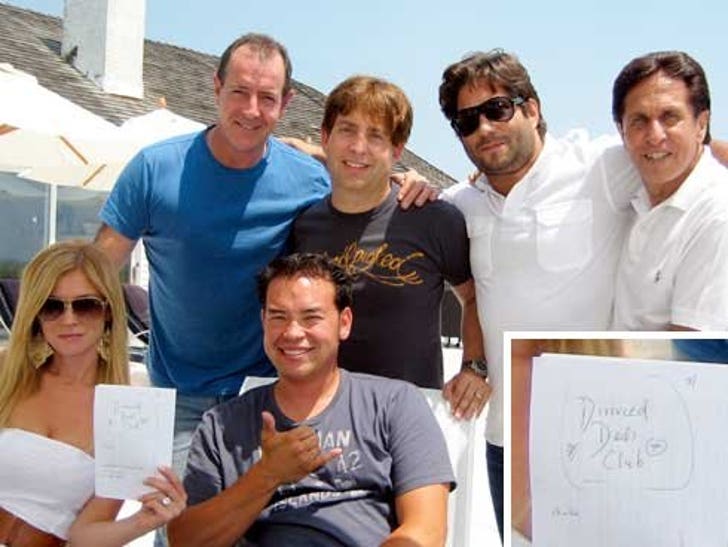 In case you had any doubt that Jon Gosselin was thinking of moving on to greener ($$$$) pastures, take a look at this photo of Jonnie boy with Lindsay Lohan's dad, Michael -- wheeling and dealing for a new reality show.
As we first reported, Jon was talking to producers about a new show featuring celebrity divorced dads. Look at the picture -- featuring Lohan's fiancee holding a paper with the title "Divorced Dads Club." Also in the pic -- Mike Heller (sunglasses -- he manages Lindsay). The guy in the black T-shirt behind Jon is Charlie Walk from Endemol -- the production company that is developing the project. We don't know who the dude on the right is.
A rep from Endemol tells us Jon came to them but it was established he couldn't do the show because of his commitment to TLC and "Jon & Kate Plus 8." Endemol says the show is still a go despite Jon's absence.