Britney Drops the Kids Off at the Pool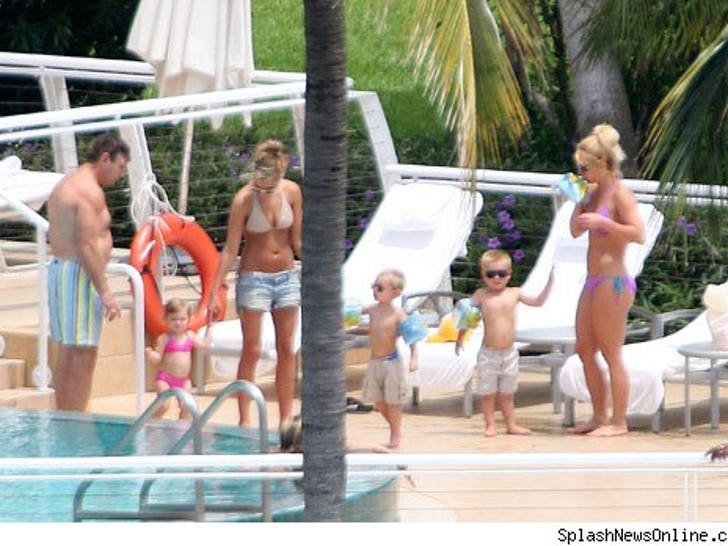 The Spears clan enjoyed some family bonding poolside in Miami on Monday.
While Britney, along with her unwed teen mom sister Jamie Lynn and her daughter Maddie Briann frolicked in bikinis -- Papa Spears, lil' Jayden James and Sean Preston stayed cool in one-piece bathing suits.
Nothing brings a family together ... like a conservatorship.