Osbourne Accused of Nearly Crashing Server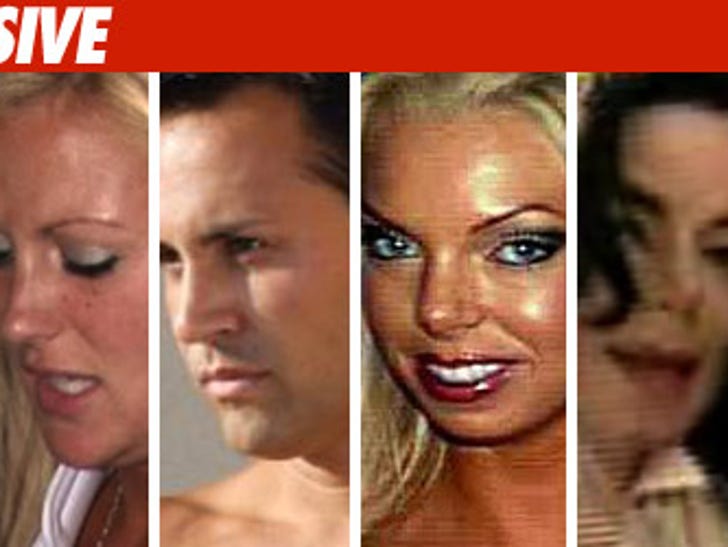 This story will connect the following people --- Sharon Osbourne, Ryan Jenkins, Jasmine Fiore, Michael Jackson, Tommy Lee Jones ... and Kevin Bacon.
Let's start with Sharon -- who is being sued by a chick she "
" on a VH1 special back in 2008 ... a chick named Megan Hauserman ... who later got her own reality show that starred Ryan Jenkins ... who probably killed Jasmine Fiore.
Megan just filed new papers against Osbourne, claiming Sharon almost killed a process server who tried to deliver legal papers to Ozzy's wife on April 20.
According to the new papers, filed in L.A. County Superior Court, Megan claims the server "approached and was almost run over by defendant to the point where the papers were dislodged from the process server's hand."
So what's the connection to Jacko?
In the suit, Megan says the server tracked Sharon from her home in the very exclusive, private community of Hidden Hills, CA -- where Lisa Marie Presley used to live ... and she was married to Jacko ... who was in "Men in Black 2" with Tommy Lee Jones ... who was in "JFK" ... with Kevin Bacon.