Alice Cooper -- From Golf to Goth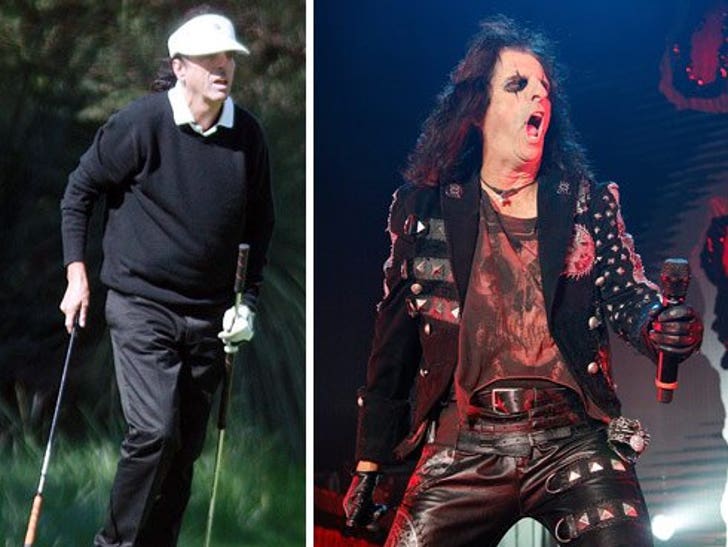 On Tuesday in Australia, Jurassic rocker Alice Cooper started his day on the golf course (left) -- and ended it on stage, looking like a corpse (right).
The 61-year-old has credited golf with helping him overcome his alcohol addiction.
Unfortunately, Alice still hasn't found a cure for his dependence on age-inappropriate leather and embalming makeup.