Michael Jackson -- Rolls Out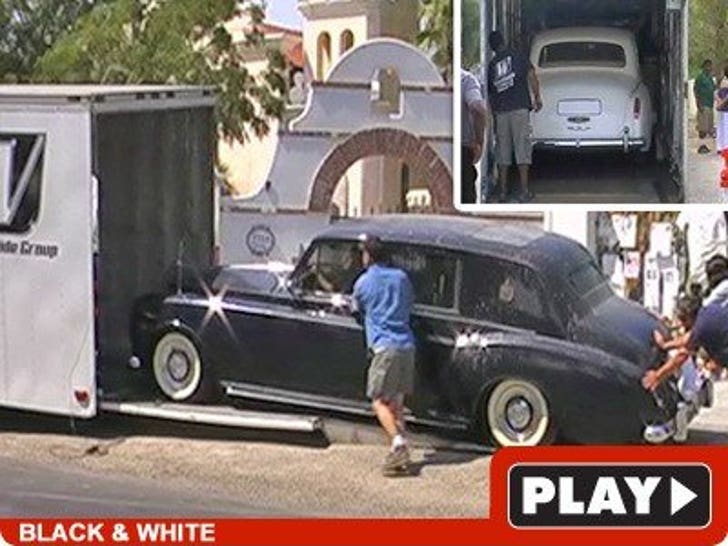 Three of Michael Jackson's priciest possessions were removed from his Las Vegas home yesterday: A trio of Rolls Royces.
We hear the expensive whips were meant to be wedding presents for Michael's three children someday -- but none of the Rolls we spotted looked as if they'd been driven recently.
All the items removed from Jackson's home were moved to an L.A. storage facility -- some will be used for an upcoming memorabilia tour.