Woman: I Went Boom Boom Ow at Peas Rehearsal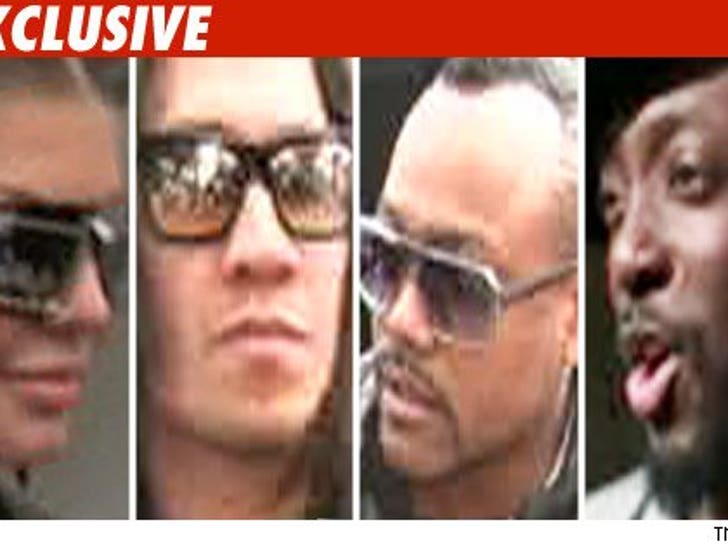 One woman claims a Black Eyed Peas concert rehearsal left her with "mental, physical and nervous pain and suffering" -- and it had nothing to do with Fergie's singing.
According to a lawsuit filed earlier this month, a woman named Winter Sumpter was doing work for a rehearsal the Peas were doing in Burbank, Calif. back in 2007. Sumpter claims she was walking down a flight of stairs when "one of the treads became detached" and she fell through.
Sumpter claims she suffered "severe and permanent injuries." She's suing the Black Eyed Peas, BEP Touring and others for unspecified damages.