Rabbi: Jane Fonda Supports Destruction of Israel
Rabbi:
Jane Fonda Supports Destruction of Israel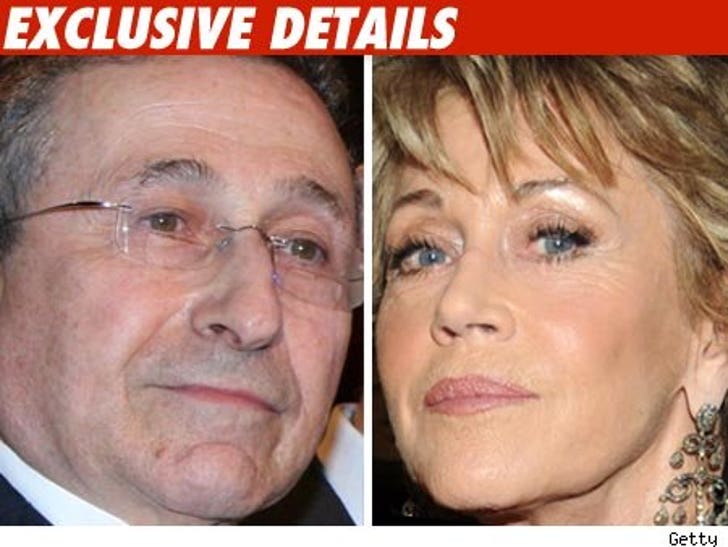 An Oscar-winning rabbi is condemning the actions of Jane Fonda, Danny Glover and Eve Ensler -- claiming their decision to boycott the Toronto International Film Festival is "an attack on the heart and soul of Israel."
It's all over a program featured in the festival called "City to City" -- which honors Tel Aviv's 100th anniversary by spotlighting 10 Israeli films.
Fonda, Glover and Ensler have decided to boycott the festival and signed their name to a letter sent to festival officials -- a letter that claims Tel Aviv was built on "thousands of destroyed Palestinian villages" and that the program "ignores the suffering of thousands of former residents and descendants."
Now, Rabbi Marvin Hier of the Simon Wiesenthal Center is blasting the the actors -- and everyone else who signed the letter -- claiming "Whoever would sign on to a campaign like this would support the complete destruction of Israel."
Hier -- who's won two Academy Awards for documentaries -- added, "People who support letters like this are people who do not support a two-state solution. By calling into question the legitimacy of Tel Aviv, they are supporting a one-state solution, which means the destruction of the State of Israel."
"I applaud the organizers of the festival for celebrating on the 100th anniversary of Tel Aviv. If every city in the Middle East would be as culturally diverse, as open to freedom of expression as Tel Aviv is, then peace would long have come to the Middle East."
UPDATE: Jane Fonda just issued the following statement to TMZ:
"I, in no way, support the destruction of Israel. I am for the two-state solution. I have been to Israel many times and love the country and its people."