Jackson's Love Glove Nets a Bundle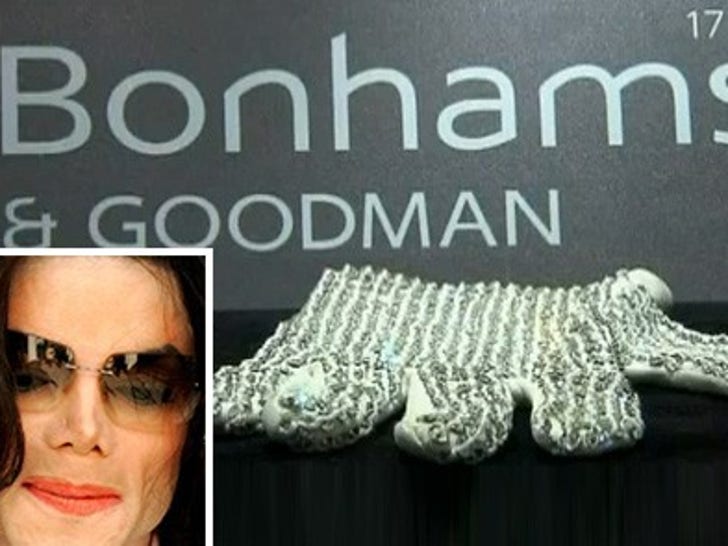 In yet another example of how protection pays, the glove Michael Jackson wore the day he married Debbie Rowe has just gone to the highest bidder -- for a fortune.
Bonhams and Goodman auctioneers hit the gavel after someone bid $49,000 to become the proud owner of Jackson's white bejeweled glove. The newly-minted gloved one is Warwick Stone, who bought it on behalf of the Hard Rock Hotel and Casino in Las Vegas.
Jackson went on to have two kids with Debbie Rowe -- we don't think the glove was ever removed.