Scott Weiland -- Marsha Brady'd at Notre Dame
Scott Weiland
Marsha Brady'd at
Notre Dame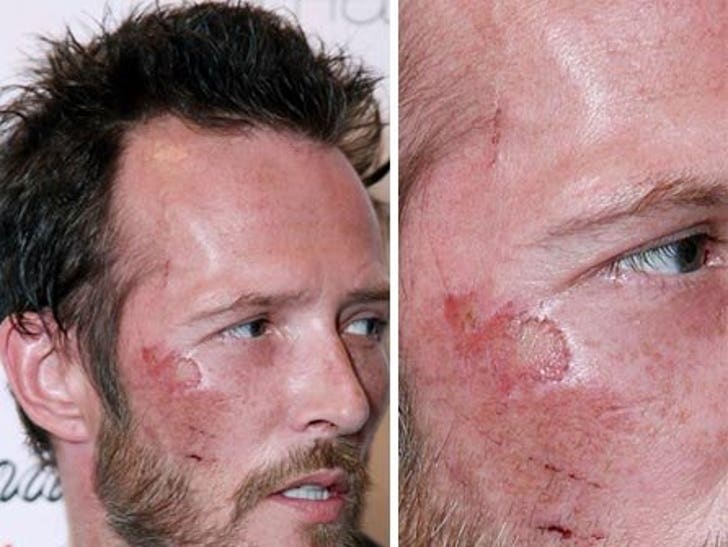 Former Stone Temple Pilots front man Scott Weiland could never make it in the NFL -- and the proof is in the massive gashes on his face.
After the 41-year-old singer showed up to an event in West Hollywood Wednesday night sans a chunk of his cheek -- everyone was looking for some kind of explanation ... and finally, we got it.
TMZ spoke with Weiland's rep, who blamed Scott's facial damage on his inability to catch a football.
The rep says Scott -- who's a huge Notre Dame fan -- was tailgating at the game last weekend and throwing the pigskin around with a couple of buddies ... when he accidentally caught one with his face.
Judging by the damage -- whoever threw that ball has a friggin' rocket for an arm.