Diddy Explodes on Hip-Hop Cop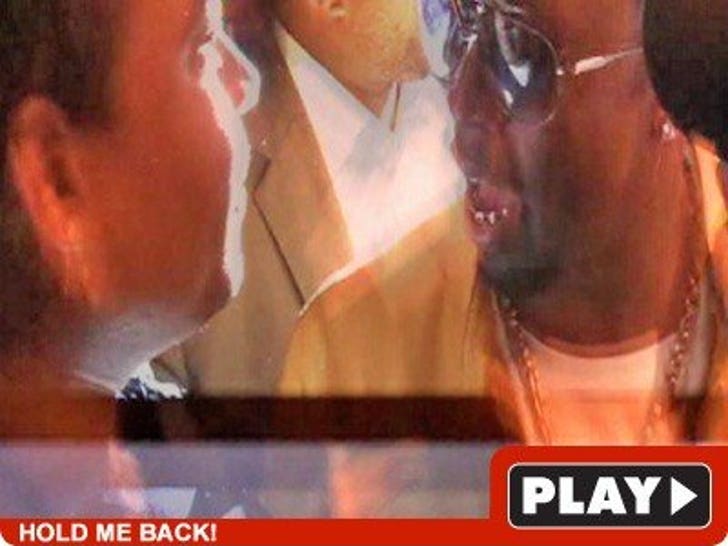 It was either the ballsiest move -- or the stupidest move -- Diddy ever made ... getting right in the face of a tough-talking hip-hop cop, not affiliated with the NYPD, and calling him a "mother f**ker" during an extremely heated confrontation.
It all went down Sunday night outside a VMA afterparty at 1 Oak -- the cop forcefully instructed Diddy to keep moving on the sidewalk ... to which the record mogul replied, "Lower your f**king voice when you're talking to me ... I'm a man just like you."
The cop then yelled back at Diddy, "I don't give a f**k who you are."
Diddy turned and shouted back, "I don't give a f**k who you are either mother f**ker!"
The two men continued to yell at each other until Diddy's entourage ripped him away.
According to MTV, Diddy eventually made it into the club. He later Twittered "I'm gonna say this, we should always have respect for each other! End of discussion" -- but it's unclear whether he was addressing this situation or the one between Kanye and Taylor Swift.