Abercrombie Fitch Slaps Beyonce over Perfume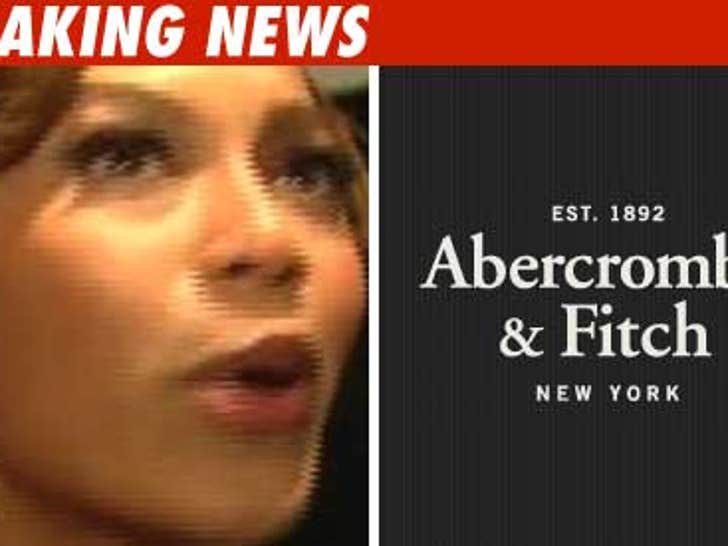 Beyonce Knowles has a fierce court battle brewing with Abercrombie & Fitch -- because the clothing company claims something seriously stinks about her soon-to-be released fragrance line.
A&F just filed a federal lawsuit against Beyonce, claiming her upcoming line of products called "Sasha Fierce" -- which includes a fragrance -- is a knock-off of their own line of smelly good liquid which is simply named "Fierce."
In the suit, which was filed in Ohio, Fitch claims they sent Beyonce a cease and desist letter in 2008 when she started applying for "Sasha Fierce" trademarks.
The suit says Bey's peeps rejected the demand by saying the general public would have no problem telling the difference between the two companies' products.
A&F is suing to stop Bey from putting out the perfume under the "S.F." name -- or doing anything that would "confuse, mislead, or deceive others" into believing her line of products has anything to do with theirs.

UPDATE: 6:14 PM PT Beyonce's rep, Alan Nierob, just issued the following statement: "There is no fragrance line directly or indirectly associated with Beyonce that has the name 'Sasha Fierce' or anything using the word 'Fierce.'"
Coty also issued this statement: "Coty is excited about its newly announced partnership with Beyonce Knowles. Details related to the fragrance, including the official name, will be revealed prior to the launch in early 2010. We can confirm at this time, however, that the terms Fierce and Sasha Fierce are not being used as names of a Beyonce fragrance."