Rihanna -- Peek-a-Boob ... Piercing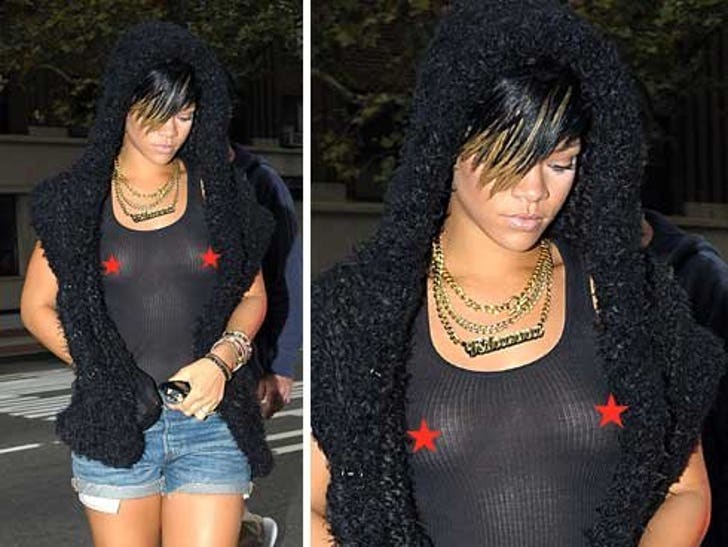 Everyone and their mother can see right through Rihanna ... literally.
With her nips -- and nipple piercing -- exposed through a transparent tank top and a pair of Daisy Dukes, the sexy 21-year-old pop star arrived to a restaurant in NYC on Wednesday.
Just like the name of her hit album, she's a good girl gone bad.