Too Short -- Wayyyy Too Many Shorties
Too Short
Wayyyy Too Many Shorties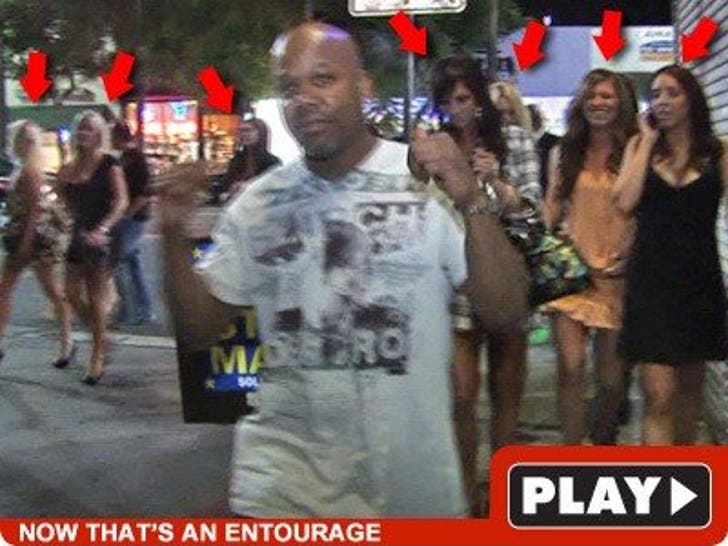 His name may be Too Short -- but the line of ladies on parade behind him last night sure wasn't.
We got the rapper, who was just busted for DUI last month, going to Les Deux with a group of 20 smokin' chicks.
Too Short appeared in the flick "American Pimp" -- now we know why.