Octomom Musical -- We Need More Womb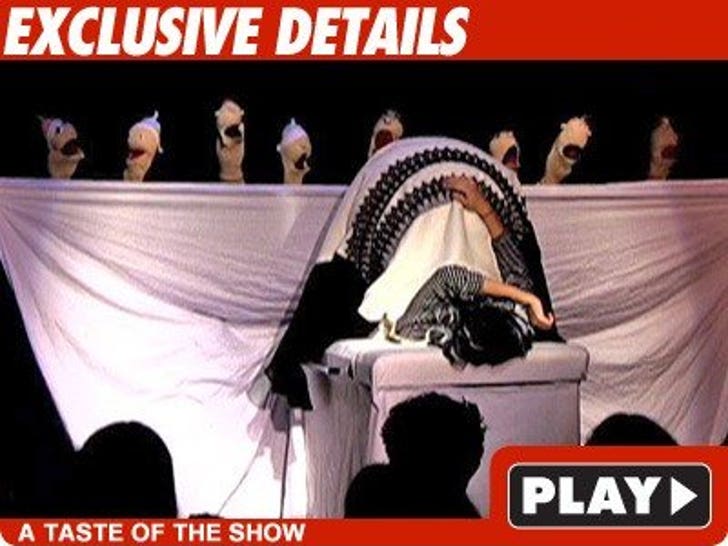 The musical based on Octomom Nadya Suleman is getting bigger than her onetime freakishly ginormous stomach -- so big, in fact, the show is officially moving to a bigger stage.
"Octomom: The Musical" has been playing sold out shows in L.A. since mid-June, packing in audiences tighter than 8 babies in one uterus. Though the play was only supposed to run for a month, it shows no sign of stopping -- and is now moving to a larger venue.
The PR director for the musical tells us after this Saturday's show, they're closing up shop at The Fake Gallery and moving to "accommodate the growing audience and demand for tickets." We're told the show will re-open in October -- the new venue has yet to be announced.
We contacted two of the ticket brokers for the show -- Goldstar and EventBrite -- who confirmed it ... demand has been as crazy as Nadya herself.