Mackenzie -- 'There's a Time for Everything'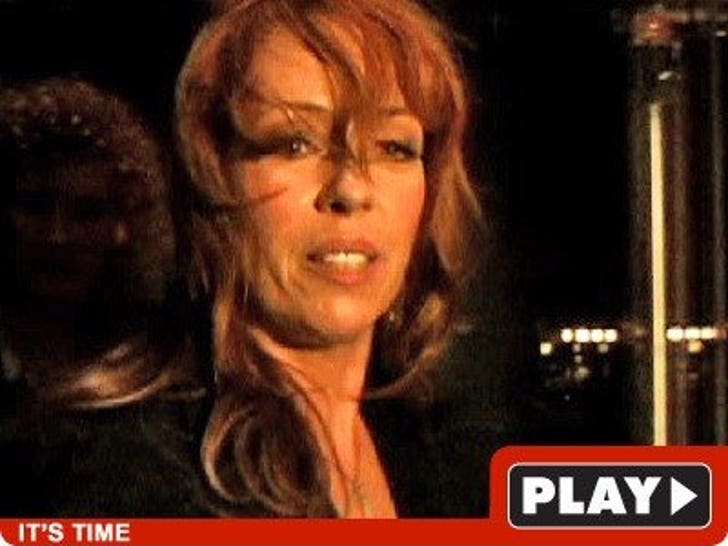 With members of her own family attacking her credibility, Mackenzie Phillips hit the streets of NY last night and defended her decision to go public with the story of her incestuous decade long affair with own father.
Although her father John died in 2001 and can't defend himself ... the 49-year-old "One Day at a Time" simply explained her decision by saying, "There's a time for everything."
And, of course, there's a time to sell books ....
Randy and Evi Quaid Arrested After Struggle
Randy Quaid and his wife Evi were just arrested in Marfa, Texas, TMZ has learned.
Law enforcement sources tell us they were picked up by the Marfa Sheriff. We're told there was a struggle and deputies had to wrestle Evi to the ground as she screamed loudly.
Felony arrest warrants had been issued for the Quaids in Santa Barbara, CA for burglary, defrauding an innkeeper and conspiracy. They're accused of stiffing the San Ysidro Ranch near Santa Barbara out of thousands of bucks.

Story developing...
Guess Who This Lil' Girl Turned Into!
Khloe and Lamar's Guests -- Total Cheapskates
Khloe Kardashian and Lamar Odom's wedding guests obviously aren't the type to gamble on a three-week relationship -- because so far, they've only bought the cheapest stuff on the couple's wedding registry.
The other guests better hurry up and get the other cheap stuff soon -- or they'll be stuck buying that ridiculous $500 margarita machine.
Check out the gallery to see all the incredible items -- including a kick-ass set of measuring spoons -- the brand new couple is gonna get.
These pretty pups have super celebrity owners -- can you guess which stars have these canine companions?
K-Fat will Become K-Fit -- on Reality Show
Looks like Kevin Federline is tired of all the K-Overfed jokes -- because TMZ has learned he officially signed on to do the next season of "Celebrity Fit Club."
Federleezy has packed on the pounds of late -- see Exhibit XXL above -- but he's on a mission to reduce the rolls. Earlier today, a TMZ employee watched Britney's ex saunter onto the Simi Valley, CA set of the VH1 weight-loss reality show.
As TMZ first reported, Bobby Brown, Nicole Eggert and Kevin's other baby-mama Shar Jackson will also join him in trimming the fat.

Supermodels: Then and Now
Some of the biggest models in Hollywood have aged like wine. Others ... not so much.
A picture's worth a thousand words and with a flick of a few fingers these stars are voicing themselves loud and clear. See what message theses stars are sending!