Aerosmith Guitarist -- Our Show Might Suck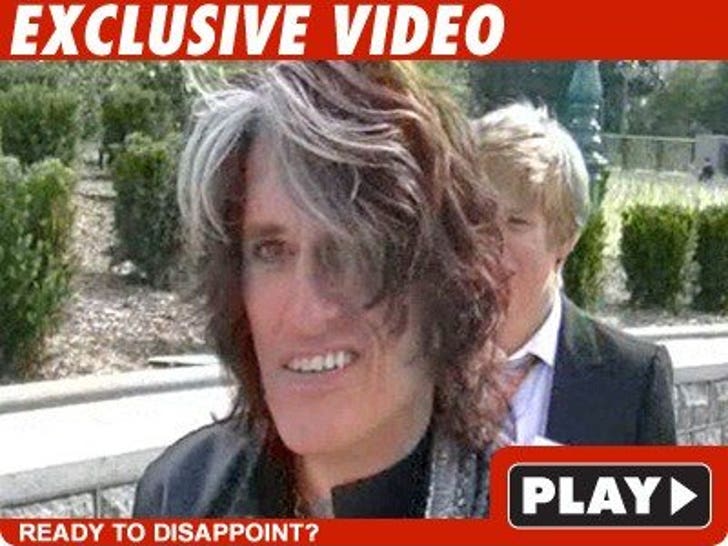 Aerosmith fans hoping for a good show in Hawaii, dream on -- because the concert there next month might sound like "s**t"... if you believe Joe Perry.
As TMZ first reported, the band is forced to perform a "make-good show" in the Aloha State after losing a class action lawsuit -- which was filed after they canceled a show there in 2007.
The show is supposed to be "up to par" with their other concerts -- but according to the band's Sweeney Todd look-alike guitarist yesterday in D.C., there's one reason they might "play like s**t."
UPDATE: Brandee Faria, lead council for the class action lawsuit against Aerosmith, tells TMZ, "In response to the clip, I have no doubt that that Aerosmith is going to perform a spectacular show for their Hawaii fans. As an aside, if Mr. Perry wants to play poorly in a separate concert for me, he is welcome to do so and I'm sure I'll enjoy it nonetheless. I am the managing member of my firm, not an employee, so I'm not paid by the hour and consequently, never 'on the clock.'"