Memorial Set for Ryan Jenkins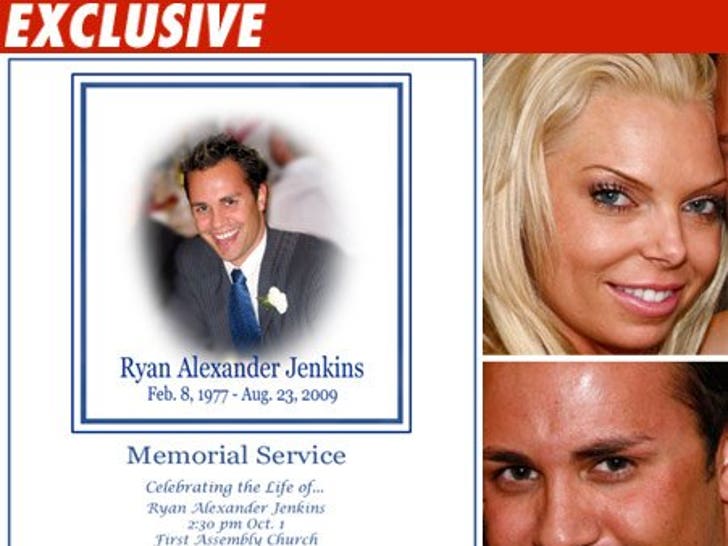 Nearly five weeks after he hanged himself in the Thunderbird Motel in British Columbia, friends and family will remember murder suspect Ryan Jenkins in a private memorial.
TMZ has obtained the invitation sent out by Ryan's father, Dan Jenkins, inviting friends and family to the service to be held October 1 in Calgary.
As we've reported, a large public memorial is scheduled for Jenkins' wife -- murdered swimsuit model Jasmine Fiore -- on Oct. 4 in Las Vegas.
Buena Park Police tell us they're hoping to receive Jenkins' hard drive -- found with him at the Thunderbird -- from Canadian authorities within the next two weeks.