Fiore Kissed Ex-Husband Days Before Murder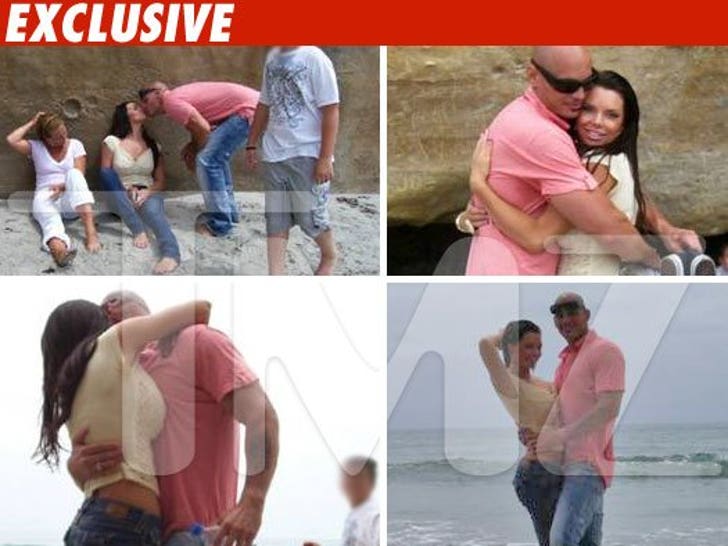 Just four days before she was brutally murdered, Jasmine Fiore shared a romantic moment on a Southern California beach with a man who wasn't her husband, Ryan Jenkins.
The man in the photos is Michael Cardosi --Jasmine's ex-husband -- a man who had been locked up in prison for the last three years.
The photos were taken on the day he was released from the slammer -- Tuesday, August 11.
In the pics, the two can be seen hugging, smiling, touching and even sharing a kiss. In the photo below, you can see she's not wearing her wedding ring.
Cardosi's mother, Winnie Humphreys, tells us the two were ecstatic to see each other during the two-day reunion -- adding Jasmine had kept in touch with Michael throughout his stint in prison.
Cops believe Jasmine was murdered by her husband, Ryan Jenkins, in the early hours on Friday, August 14. Cardosi was sent back to the slammer on Sunday, August 16 for violating the terms of his probation.
Buena Park police told us they don't know if Jenkins ever found out about Jasmine's time on the beach with her ex -- but cops tell us "jealousy was the most obvious motive for this murder."