Lamar Odom -- You Got to Have Faith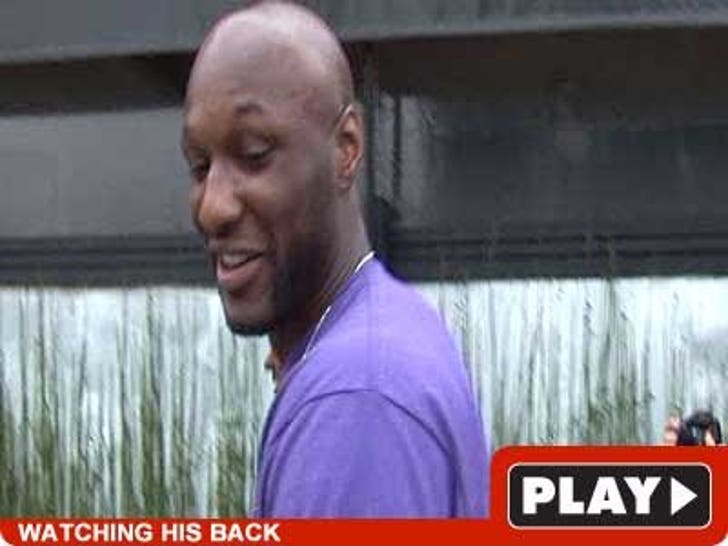 Lamar Odom thinks marriage is about "faith" and "trust" -- so that postnup he's been working on must be him having faith and trust in his lawyers.
We got L.O. walking into his rehearsal dinner in Santa Monica last night where we asked him if he thought it was a good idea to marry someone he's only known for a month. As he put it, "People get divorced after being married for 18 years ... You never know."
Dude has a point -- but still, a month is a tad quick.