Britney Drops $3,000 on Cavities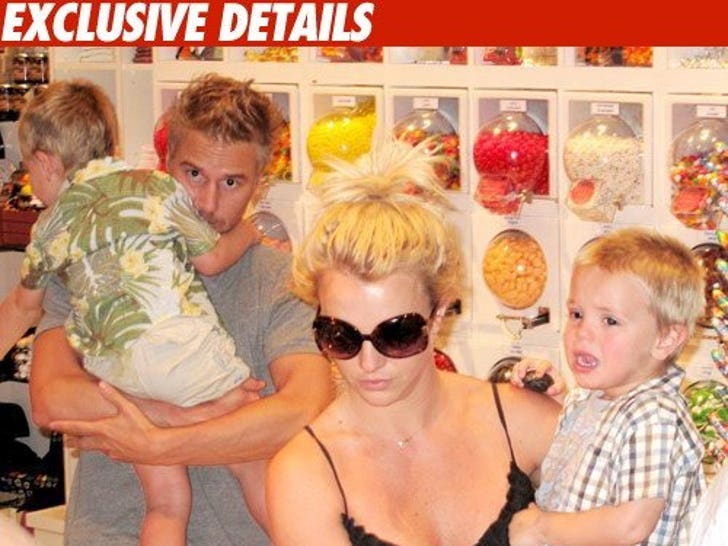 Britney Spears, two tater tots in hand, invaded the Sugar Factory candy store in Las Vegas this weekend ... and dropped more money on candy than most people do on a new TV.
We're told Brit went buck nutty on the sweets -- three Halloween baskets for her kids, two buckets of Swedish fish and a box of Sugar Factory milk chocolate. Where she really went off was on lollipops: 25 of her own Circus Tour pops for a whopping $25 a piece.