Bomb Scare on Seth Rogen Movie Set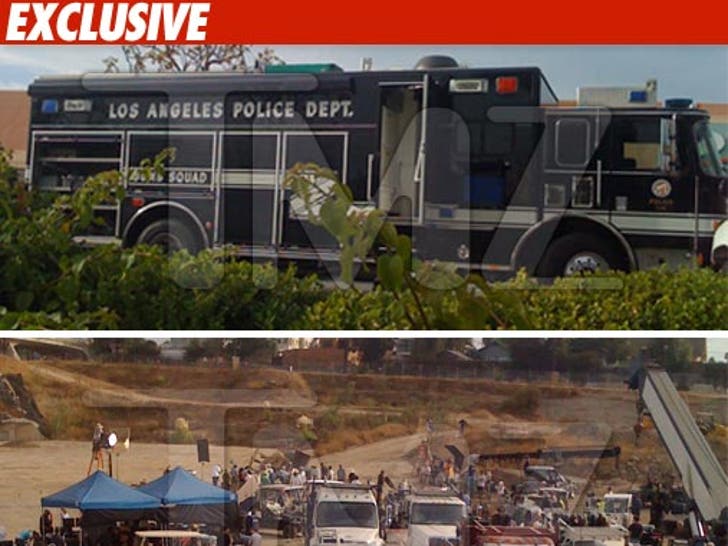 TMZ has learned there was a bomb scare today on the set of "The Green Hornet" with Seth Rogen.
It happened at a parking lot in the Mid-Wilshire area of Los Angeles. The crew found an unidentified metal object and called authorities.
We're told the LAPD bomb squad responded and blew up the object with a robot. It was not a bomb. Hopefully, the movie isn't either.