Travolta Extortion Tapes -- We're Like Rug Dealers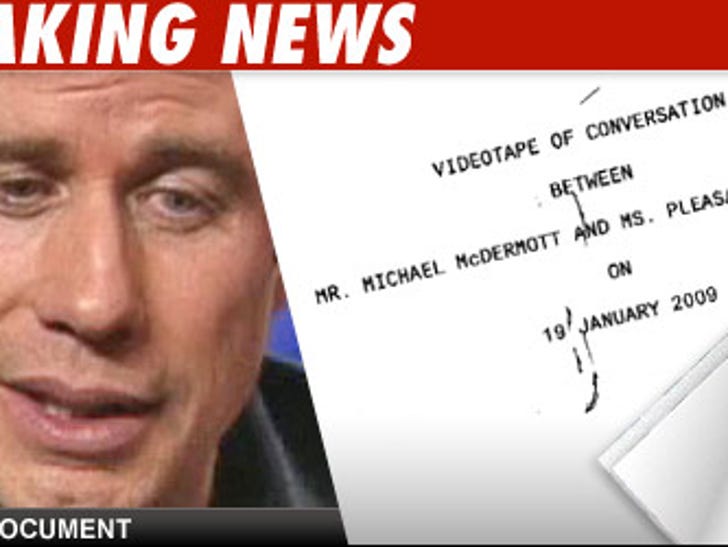 Transcripts of taped conversations between alleged extortionist Pleasant Bridgewater and John Travolta's attorney, Michael McDermott, have just been released ... and it feels like Howie Mandell could step in at any time and say, "Deal, No Deal?"
The documents show Bridgewater -- attorney for defendant Tarino Lightbourne -- haggling with McDermott over how much the Travoltas should pay for the "Refusal of Treatment" document ... at one point, McDermott offers property instead of cash, complaining how hard it would be to raise $25 million in cash.
Bridgewater says Lightbourne believed the doc was worth hundreds of millions of dollars ... but was willing to accept $25 million. McDermott countered with an offer of only $250,000 ... saying the Travoltas could go as high as $1 million if Lightbourne would accept property.
At one point McDermott, recognizing the absurdity of the negotiations, says, "We can do a little rug merchant negotiations here." At another point he complains Tarino's demands of $25 million require Travolta to come up with "like a pickup truck full of money."