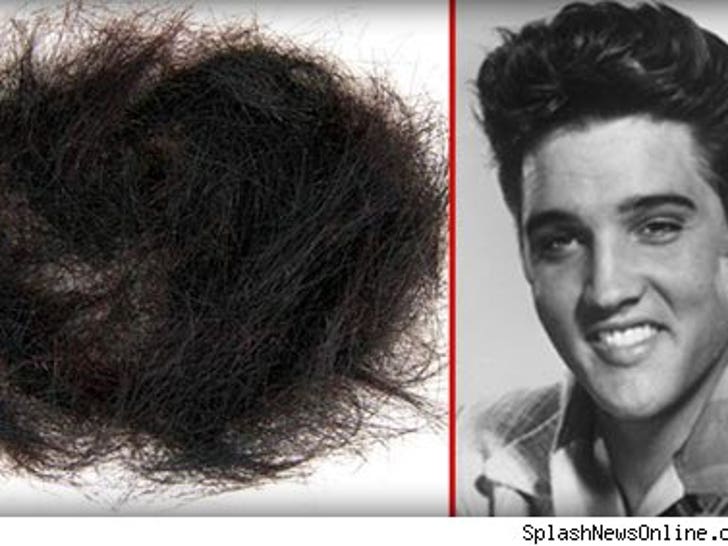 A tuft of Elvis Presley's 51-year-old wavy locks is going on the auction block ... and is expected to fetch around $12k.
One of Presley's friends has managed to hold on to the hair clump, which was cut off back in 1958 when the King enlisted in the Army, and is selling it as part of an auction of Elvis memorabilia on October 18 in Chicago.
For you non-serial killers, other less creepy items on the block include: autographed records, photos and an ultra-suede red shirt Presley once wore.