K-Fed's Trashy Pad -- Bad for Brit's Kids?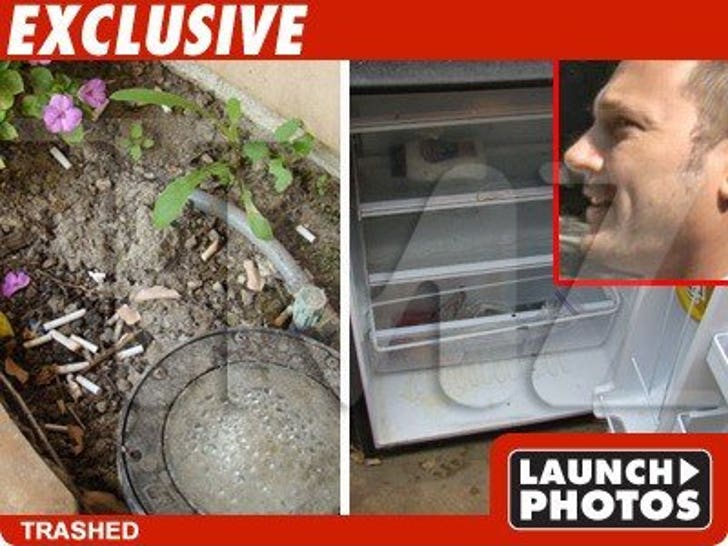 TMZ has obtained dozens of photos of the disgusting, filthy rental home Kevin Federline is accused of destroying -- but the real question ... how the hell could he raise his two little boys in a bona fide dump with dismantled smoke detectors and exposed electrical wiring?
The photos show the Tarzana, CA home wasn't only dirty, but extremely dangerous -- with cigarettes and glass bottles tossed all over the yard, and broken pieces of tiles and pottery right near the play area.