Marge Simpson -- Playboy Cover Girl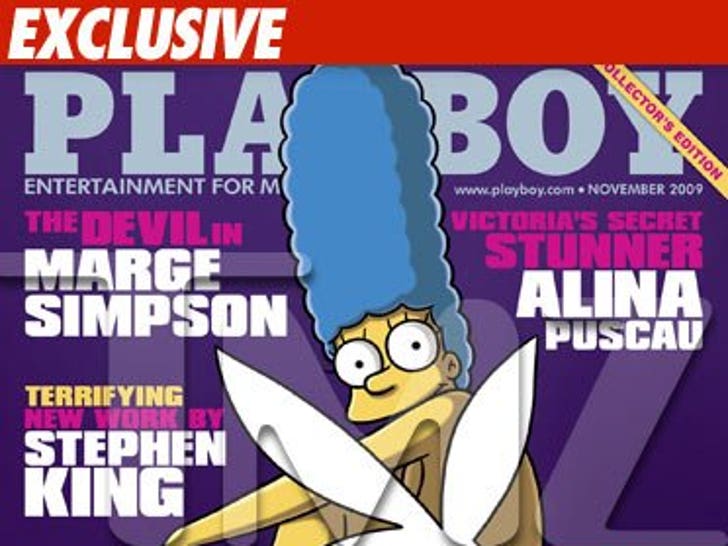 This is the closest you'll ever get to finding out if the carpet really does match the blue drapes.
TMZ has obtained the cover for Marge Simpson's November issue of Playboy -- and needless to say, she's got a bangin' bod for having popped her first kid out thirty years ago (Show debuted in 1989, Bart was 10 ... and still is).
We're told Marge also strips down for her three-page spread inside the magazine -- posing in a bunch of sexy cartoon lingerie.
Roll over, Jessica Rabbit.