Holly Madison -- Worm Dangler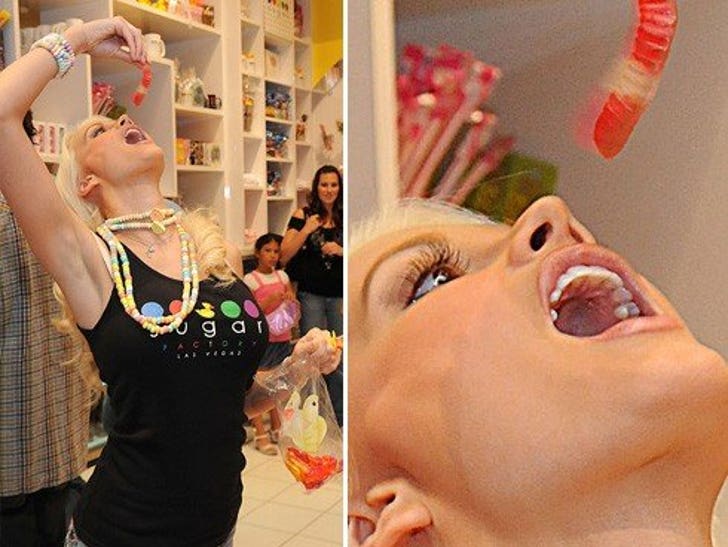 It's good to see Holly Madison didn't let the small children in a candy store stop her from doing anything suggestive this weekend.
Holly showed off her sweet tooth (literally and figuratively) at the Sugar Factory in Las Vegas this weekend.
Might be the first time anyone in Vegas swallowed a worm without a bottle of tequila.