Kendra Shows Off the Twins, Baby Bump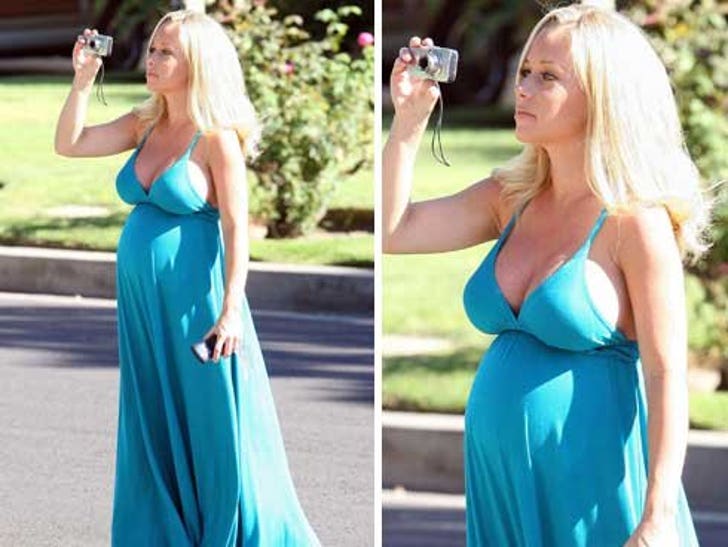 Kendra Wilkinson's unborn baby is doing what no doctor ever could ... make her breasts bigger naturally.
The even more buxom 24-year-old "Girls Next Door" star revealed her maternal curves at her baby shower in L.A. yesterday.
While it may not have been an immaculate conception, Kendra is due on Christmas Day.