Usher Police Report -- Fight Was Over Custody
Usher Police Report
Fight Was Over Custody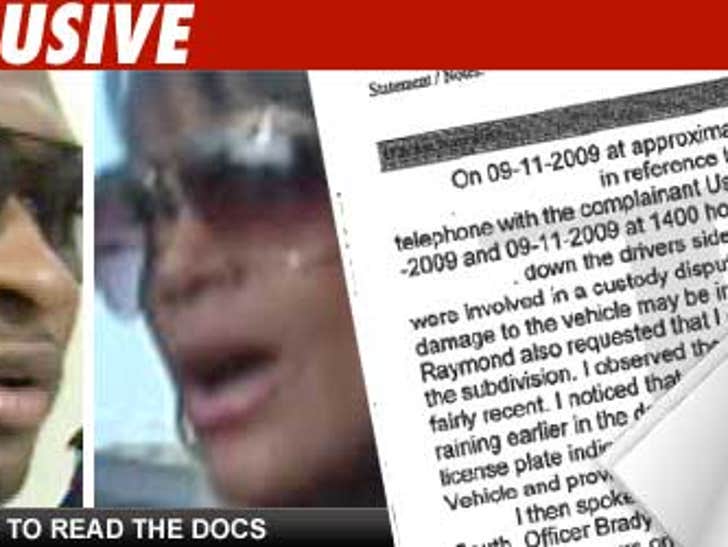 Usher told cops his soon-to-be ex wife Tameka Raymond vandalized his truck after a "custody dispute" they had the night before -- this according to the police reports obtained by TMZ.
According to the reports, Usher told the Johns Creek Police Department that on Sept. 10, he had a "verbal argument" with Tameka over the phone regarding weekend custody of their children.
Usher told cops that after the argument, he dropped his kids off at his mother's house -- but when he drove back to his home, Tameka showed up "demanding to take the kids." Usher claims Tameka eventually left and he drove back to his mother's house -- but when Usher got there, Tameka showed up and began "knocking on the door" and making several phone calls to the residence.
Usher claims he and his mom ignored Tameka -- and eventually called police. When cops arrived, Tameka was nowhere to be found.
The next day, Usher called police again after he noticed several scratches on his truck -- Usher told cops he believed Tameka vandalized the car in retaliation for their fight just hours before.
In the police report, the responding officers who checked out the scratched car claim they found no evidence to support Usher's accusation. The cops even reviewed the entrance log to Usher's private neighborhood ... but there was no record of Tameka ever getting into the area where the alleged crime would have taken place.